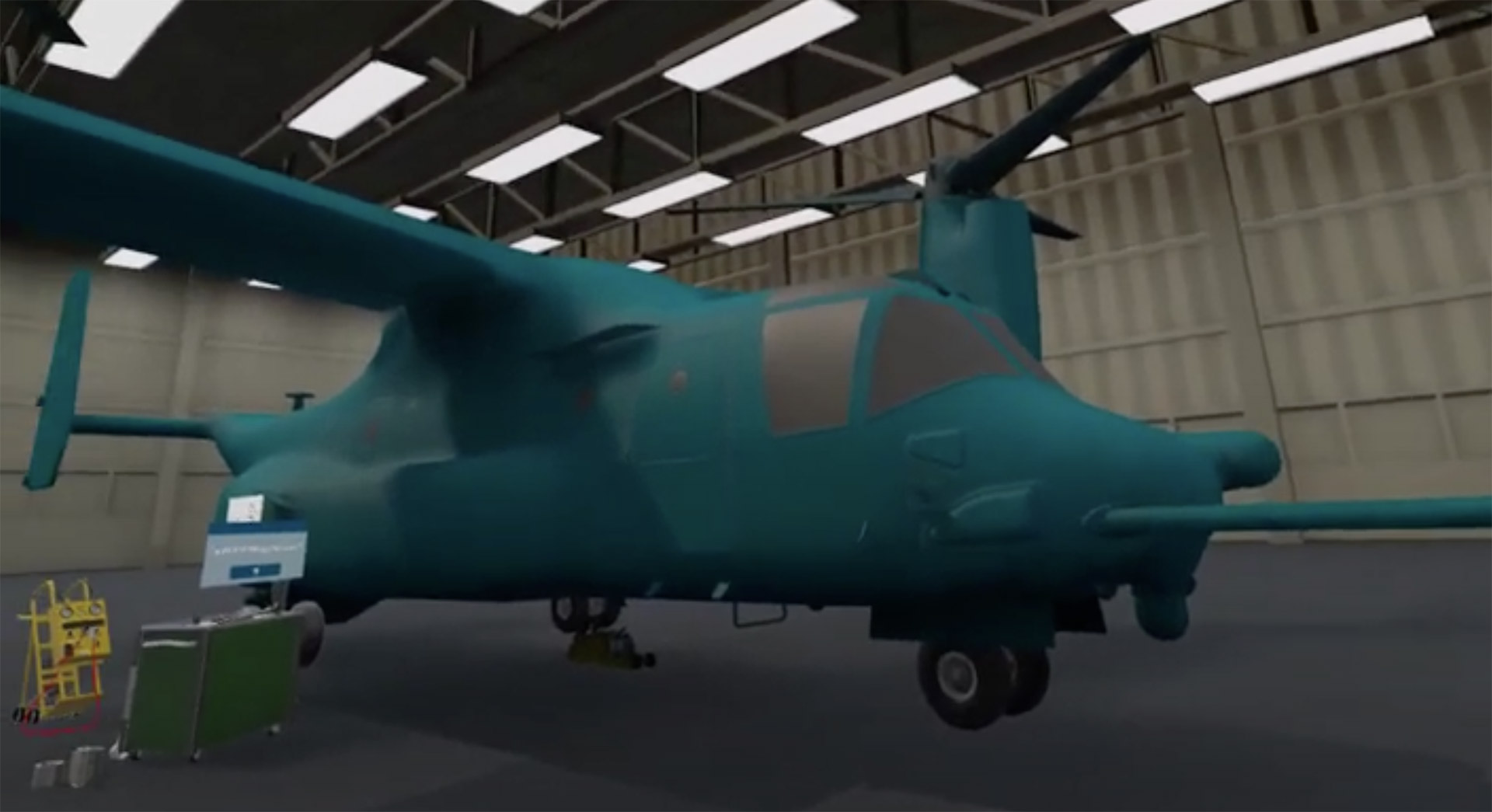 UASF Osprey CV-22 VR Training
BACKGROUND
Aircraft need to be repaired just like all vehicles—and the stakes with military aircraft are extremely high. Technicians must be well trained and experienced in maintenance operations to keep the fleet flightworthy and ready for deployment. And simultaneously, these programs must mitigate the potential of accidental damage to the complex machinery or creation of safety hazards. When it comes to critical, ultra-expensive – and rare – aircraft such as the tilt-rotor, vertical-takeoff Osprey CV-22, gaining access to the craft for training purposes presents a serious hurdle for MRO officers.
There are only 400 Ospreys in existence, and the US Air Force 27th Special Operations Support Squadron at Cannon Air Force Base in New Mexico has only one of them. The single Osprey at Cannon AFB is rarely accessible for maintenance training and there are limited opportunities to practice on the machine itself. And yet, such training is essential to maintaining safe flight operations and readiness.
To address this problem, the Cannon Air Force Base Commander tapped XALTER to create VR training modules that are available to technicians any time, from any location and provide exceptional course material retention and comprehension results.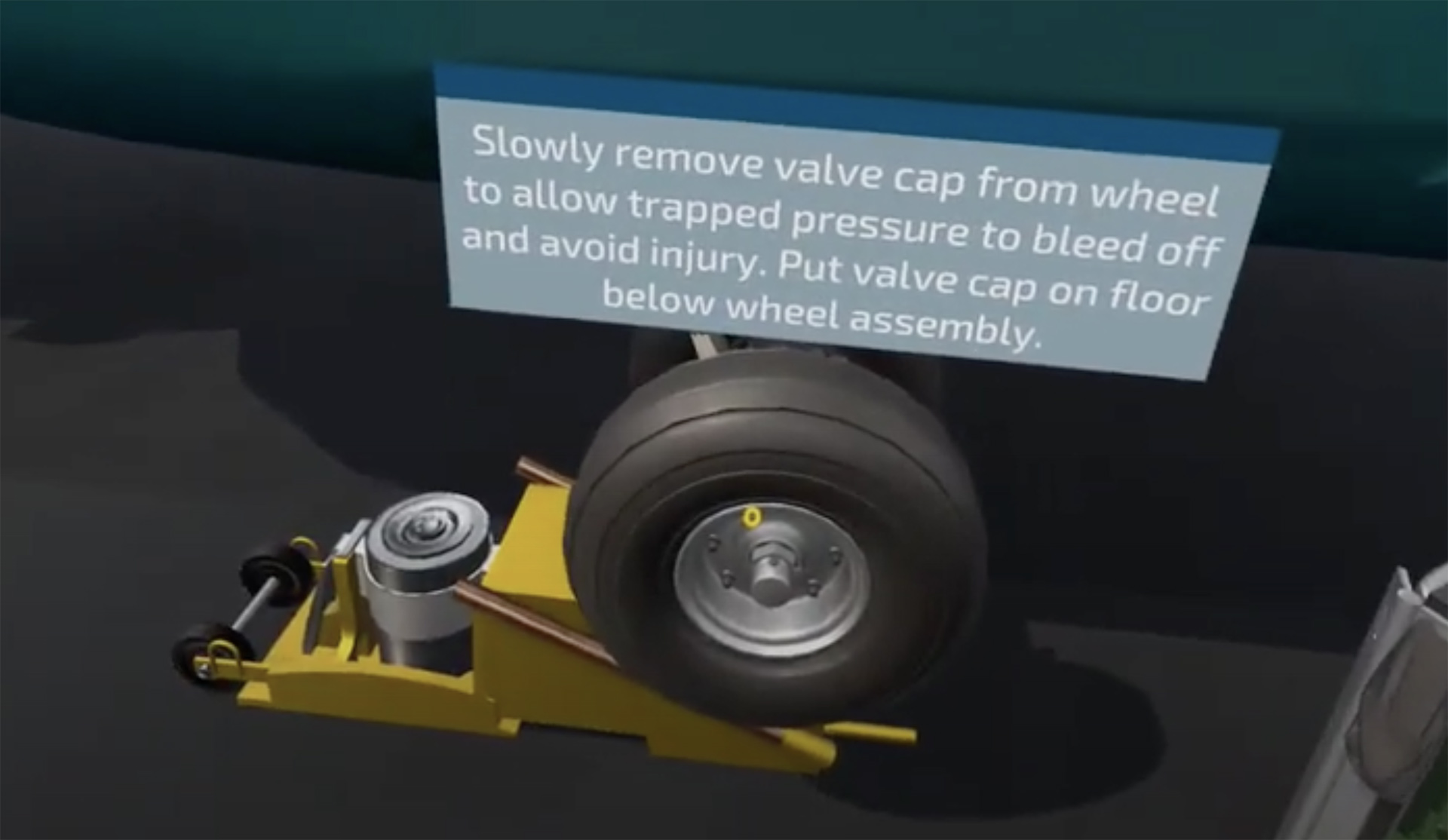 SOLUTION
XALTER developed a VR training solution that simulates changing tires on a virtual Osprey CV-22– taking apart the wheel assembly, examining the parts, learning how they fit together – and providing a level of access to the aircraft never before possible with the 3D digital twin. XALTER translated the existing 65-step Air Force process into a 30-minute VR training exercise. Using a head-mounted display such as the Oculus Quest 2, technicians can perform the step-by-step, Air Force-regulated task and gain confidence and experience without regard to the availability of the Osprey.
XALTER's background developing VR experiences for entertainment and enterprise clients contributes to the realism and quality of the immersive training. The CV-22 Tire Module was built using the Unity engine with custom 3D assets and optimized simulations. 3D models can be reused in other scenarios which saves development time and lowers costs for the client.
Deep educational expertise XALTER brought to the project allowed them to apply instructional design principles to the experience, using scenario breakdowns and flowcharts for the VR environments. The process was an iterative one in which the client was sent monthly builds for approval and requests for modification.
Importantly, the XALTER solution includes a data feed that metrics activities inside the experience and exports reporting via a CSV file that integrates with an Air Force training dashboard. Tracking technicians' performance provides insights into common problem areas allowing the training simulations to be modified appropriately.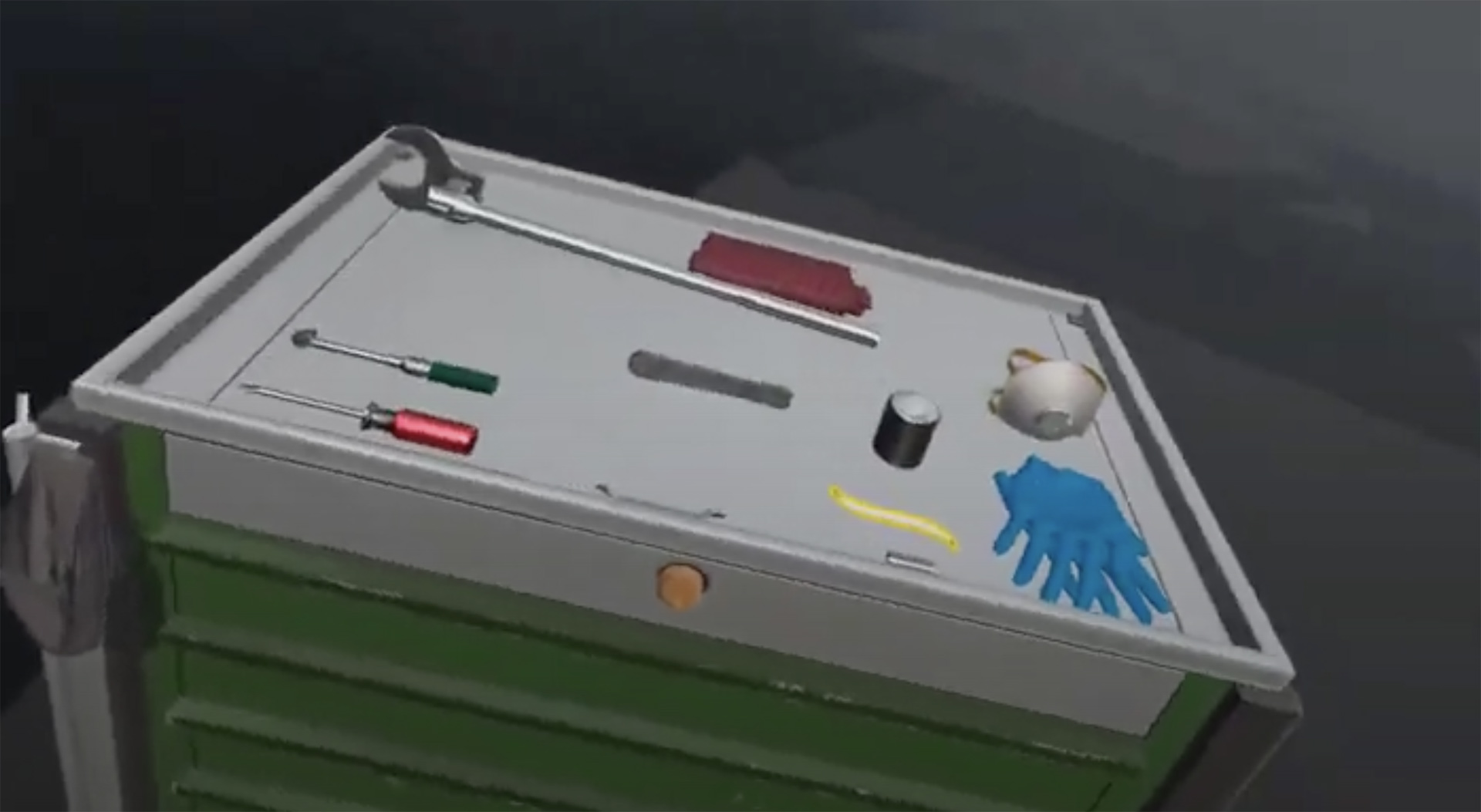 RESULTS
Hundreds of detailed training tasks are needed to maintain the Osprey, and XALTER's work on this initial VR project is a solid foundation for Cannon AFB's training roadmap. The CV-22 Tire Module proved the efficacy for future training to be deployed in virtual reality.
The project was funded by a Small Business Innovation Research grant from AFWERX, the innovation arm of the Air Force, through an open solicitation.