VR Superpowers FOR Today and Tomorrow
Accelerate Corporate Re-Skilling, Workforce Transition, and Continuing Education
Get in touch
Xalter provides XR-based immersive training solutions to accelerate learning, retention, and outcomes for both the private and public sector clients. This includes workforce up-skilling and re-skilling in industries that operate complex equipment and processes such as oil & gas, supply chain logistics, transportation and manufacturing. We also create custom learning applications for military training and university degree programs where learning happens in geographically dispersed locations.
Our VR learning platform compliments existing LMS and training solutions while providing custom learning scenarios to reinforce both hard and soft skills such as critical thinking, analysis, reasoning and problem-solving.
Deliver high quality vertical training that provides the inherent advantages of VR training like safety, cost reduction, career enhancement and lessened environmental impact.
Strategic operational best practices derived from immersive VR experiences that leverage data gathering and analysis drawn from multiple sessions.
Scalable Platform
for the Enterprise
Platform dashboard that delivers insights and business intelligence; distribution across multiple devices tailored to enterprise.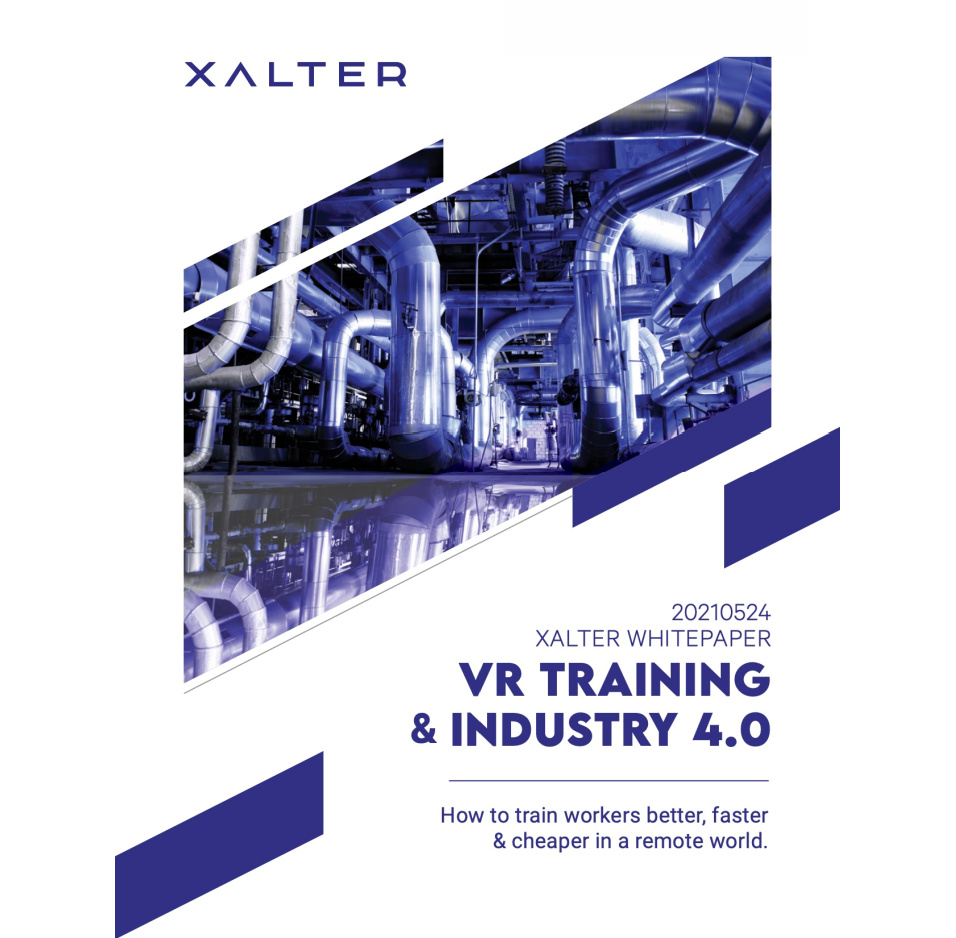 WHITE PAPER
VR TRAINING & INDUSTRY 4.0
In this whitepaper, we will explore how Enterprise XR is improving work in multiple verticals, exploring all the ways in which the technology can be used across the space.
[caldera_form id="CF60d1ab43b3526"]
[testimonial_view id="1"]
Marathon Oil Company engaged XALTER to develop VR training programs for drivers to safely and quickly load the tankers
XALTER scoped the project to deliver a range of experiences focused on immersive and linear training, scenario planning and rehearsal, and real time collaboration and communication.
Contact us
for a free consultation