Transportation &
Logistics
Improving safety, productivity, and skills in the supply chain.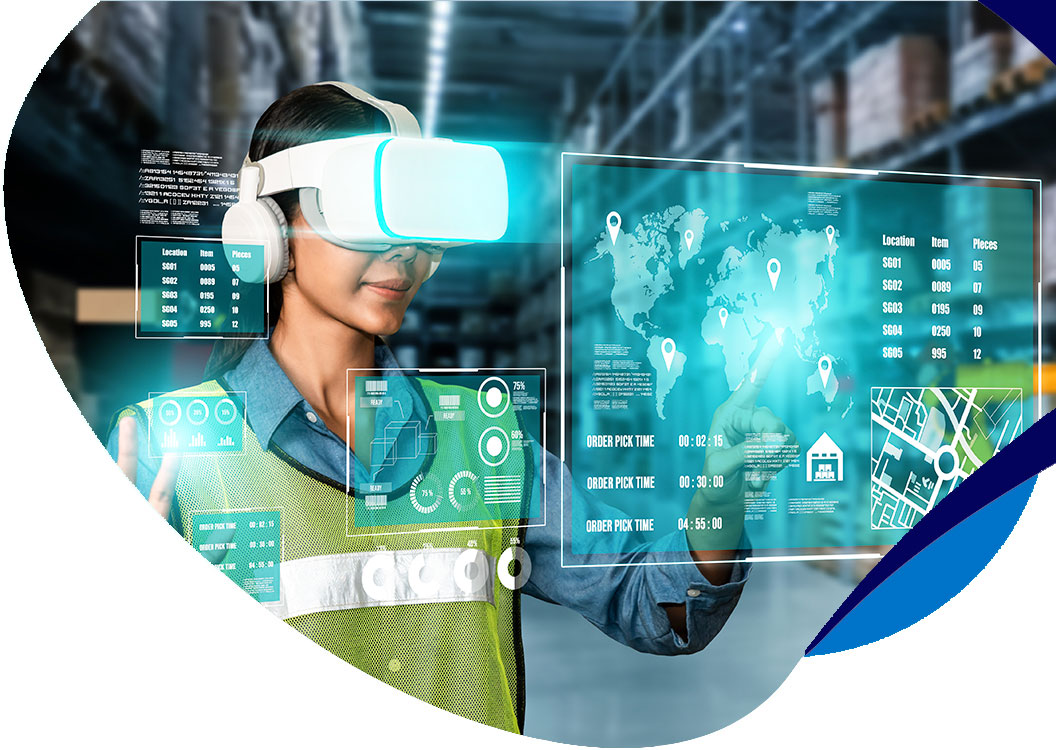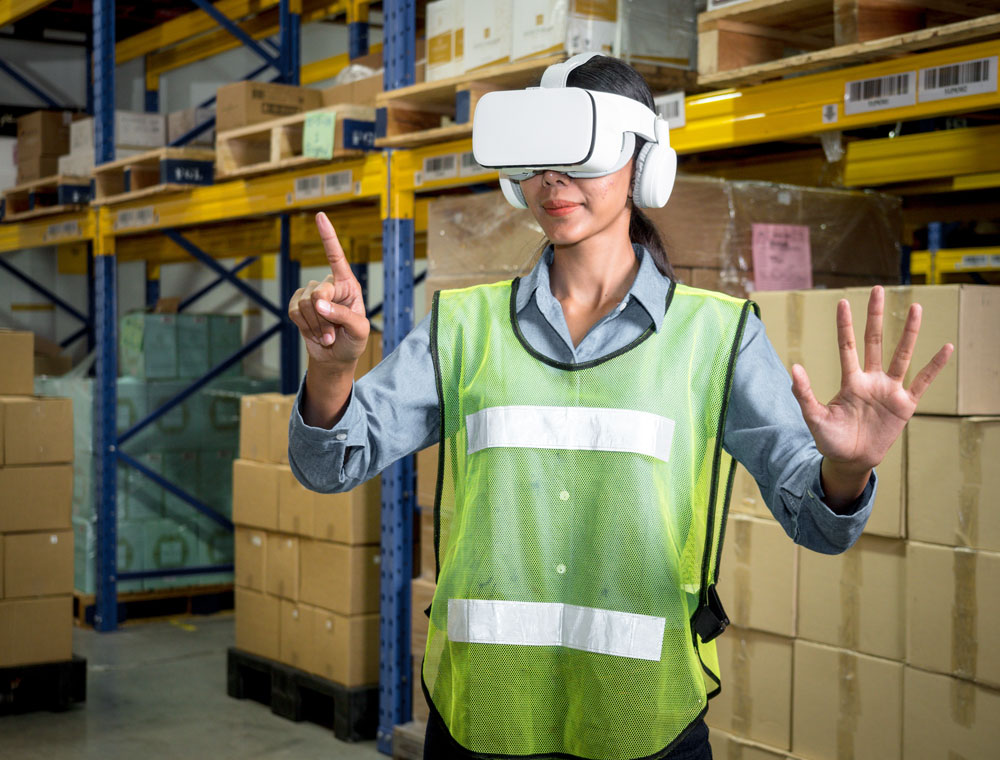 VR allows trainees to make decisions and learn in a safe, immersive, and digitally guided environment in preparation for real-world tasks.
Some of the most common workplace environmental and equipment operation training includes things like operating forklifts in busy virtual warehouses, using lift trucks, and performing safe loading procedures. We help companies design and deliver VR training to improve the safety habits of operators, onboard new operators quickly, and correct bad habits or ensure operators with incidents get extra training specific to an incident.
Augmented and virtual reality can deliver impact across a variety of MRO categories within transport operations. Pilot programs with companies such as DHL, BMW and others have shown improvements in productivity and picking efficiency of 15-25%, while decreasing training time and operational mistakes by nearly 50%.
We help companies develop immersive VR training to educate and onboard employees in exciting, stimulating scenarios.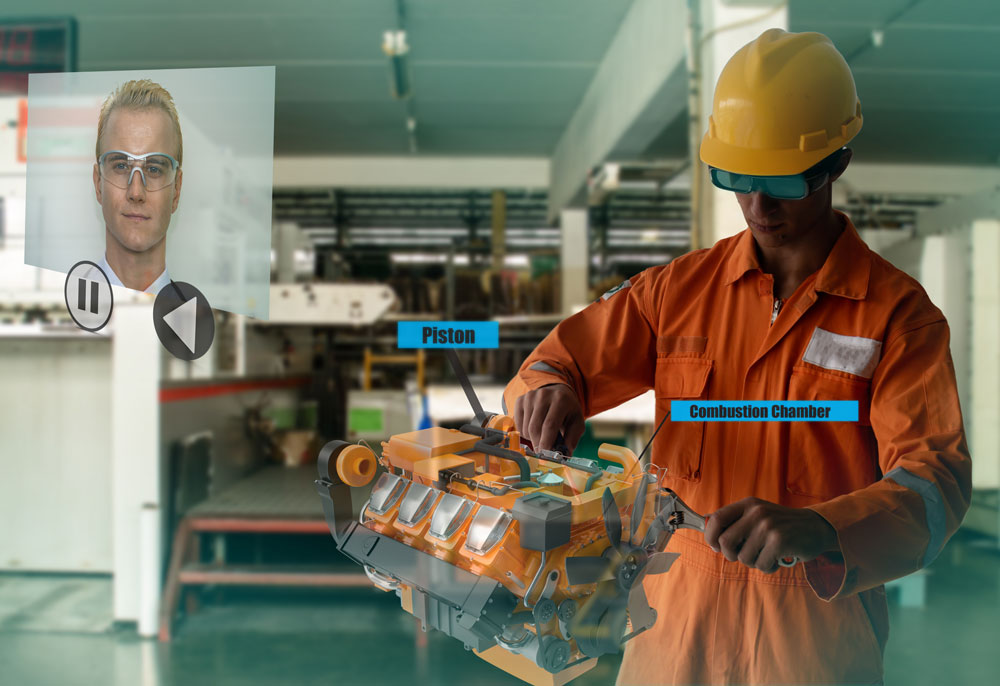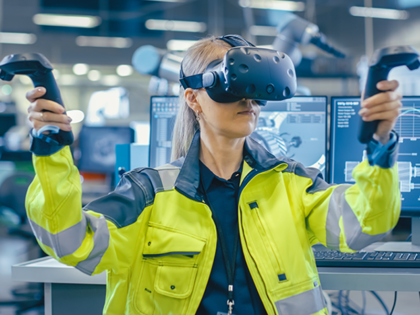 As robotics and AI automate many traditional supply chain jobs, upskilling and reskilling of displaced logistics and transportation workers is essential. As companies adapt, the complexion of their workforce also changes – and this includes the impact of a retiring workforce.
We work with Learning & Development leaders to develop XR enabled training aligned to their strategic staffing roadmap to ensure that they can accelerate competency training while maintaining retention. Generational shifts in how we learn (including Gen Z and Millennial demands for "learning by doing") requires more immersive approaches to skills training and development.
VR can be used to aid in the development of logistics infrastructure design, by allowing multiple stakeholders to design and simulate assets without the need for large up-front costs. VR is increasingly being embraced for its ability to simulate infrastructure layout planning and equipment operation. Virtual simulations can help remote groups collaborate to test and adapt immersive virtual prototypes with incredible accuracy.
From a single warehouse to an entire distribution center complex, we can help support the design process to save time and money.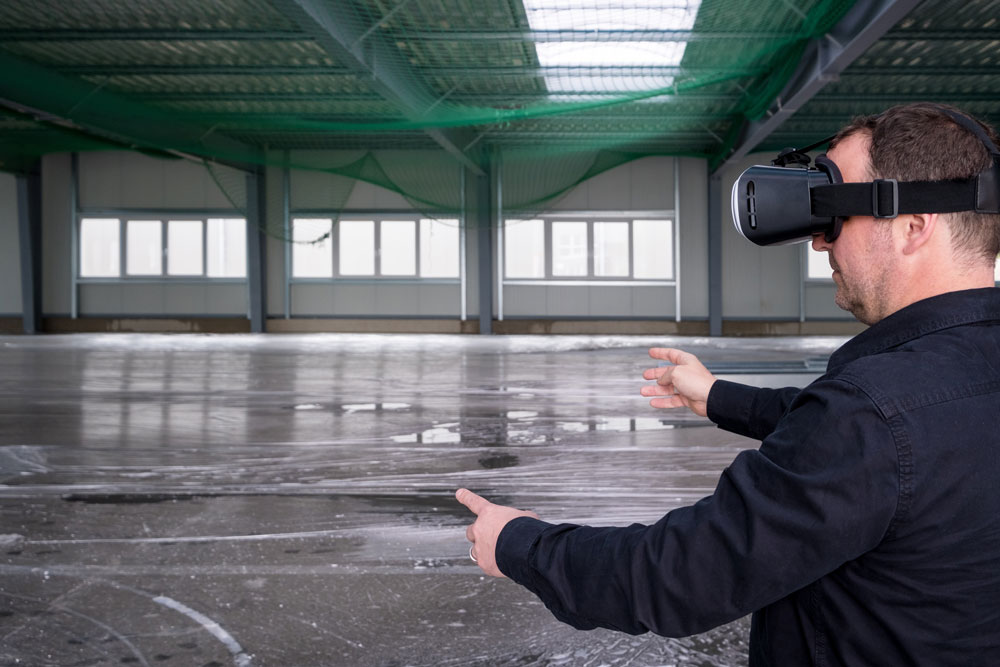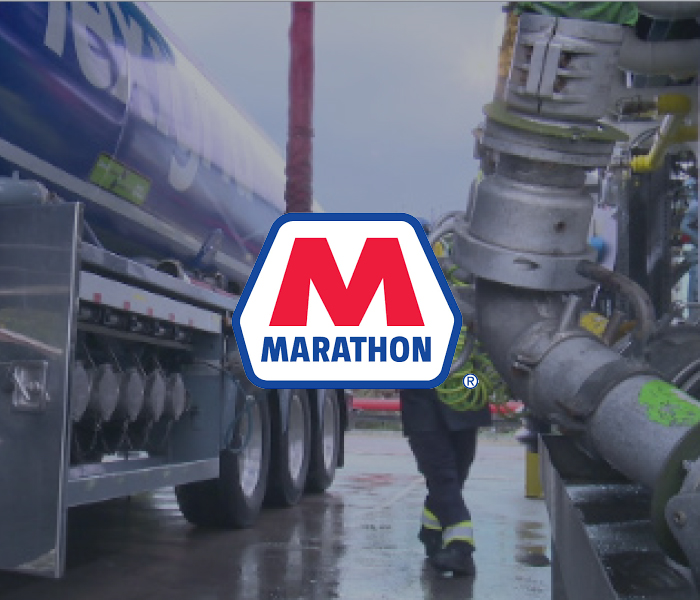 Marathon Petroleum Corp. sought to improve tanker driver training. See how they used VR to improve fuel loading training and reconfigure the terminal loading point to improve driver safety.
Turn Training from a Cost to a Strategic Investment:
R

Attract/retain Millennial and Gen Z learners via immersive sensory experiences

R

Anytime, anywhere access to real-time, real-life scenario training regardless of distance

R

Improve learning measurement and analytics for demonstrating business impact